The club is fortunate to receive generous support from many businesses and organisations. Please make sure to support those that support the club, and if you would like more information on the benefits of becoming a sponsor check out our sponsorship opportunities page.
Click on the images below to be directed to our sponsors web sites. When you use their services make sure to tell them that you heard about them here!
BLUE CITY MOTORCYCLES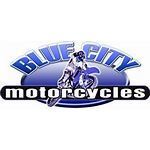 RACE BIKE SERVICES

MOUNT GAMBIER CITY COUNCIL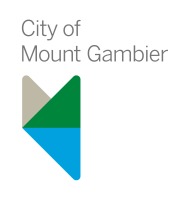 SKWID SIGNS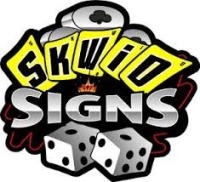 SOUTH EASTERN HOTEL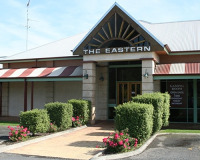 TOTAL KITCHEN SOLUTIONS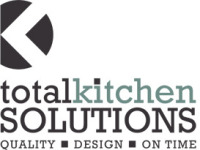 Total Kitchen Solutions, 30 Years in the making – by Richard Hein.
My Grand Father, M.S. Hein, started Cabinet Making / Joinery in Mount Gambier SA, in approximately 1945. His three sons Robert (Bob), Alan and Kevin all learnt the trade in the business located on Wehl Street Mount Gambier. The business 'MS Hein & Sons' still trades today but has no association with Total Kitchen Solutions.
My Father Alan taught both myself and my brother Michael the trade. He is a very competent and talented tradesman who always prided himself on quality, punctuality and enjoying the vast array of people that would come across his path doing business. He now resided in Tasmania in the mountainous north west, and enjoys cabinetmaking from his workshop on the hill.
My brother Michael now runs an extremely large and successful building business with his wife Jenny, in Portland, Victoria. I'm proud to say Total Kitchen Solutions provide all the quality cabinetry and that we have created a brilliant system together that guarantees the kitchens always install smoothly and efficiently.
Dad, my brother and I built the first shed in 1983 at Cave Road, Mount Gambier, and started manufacturing both kitchens and furniture. I went very quickly into the office as I seemed to have natural perfectionist qualities and computer skills. (Big thank you to Stan Yoannidis for mentoring me from 1984, with business advice and introducing me to Excel Spread Sheets etc ). Dad was very much a hands on person and ran the workshop and team well. I'm a great believer in placing people into the positions they are most suited, including myself.
My wife Angela, runs her own business on Commercial Street, Mount Gambier called "Seasonal Journey" – scrap booking and quilting. She is extremely talented, not only in running her business but also teaching up to 35 people per week in the classes she provides. My step son Daniel has been helping in the office, drafting plans and quoting and Jordan, who was 2012 Tenison Woods College school captain, is looking ahead to university studies in graphic design and photography.
In 1987 the business was raised to the ground by a fire, but you can't hold a great thing back! We rebuilt it bigger, stronger and better in all areas. We now have state of the art machinery that includes a down draft baking oven (spray painting booth) and a huge amount of factory floor space.
In 2000, we were one of the first companies in South Australia to install Flat Bed CNC Router technology that allow us to manufacture to a 10th of a millimetre and produce parts to the highest accuracy and quality.
And so we have over the last 30 years (with pain sweat and perseverance), built extremely productive and highly efficient systems that guarantee the smooth manufacture and / or installation of our quality kitchens and cabinetry, including glass splash backs and stone bench tops.
HOEYS SUSPENSION

Specialising in ALL Types of Motorcycle Suspension
The Henty
Accommodation Dining Events
96 Jubilee Hwy East , Mount Gambier
LAKES RESORT

FALL IN LOVE WITH THE LAKES RESORT
The Lakes Resort Mount Gambier is situated on the edge of the Valley Lake Crater with spectacular views over the City from our fully licensed restaurant.
It's quiet location ensures a good night's sleep, away from the busy main highway.
Take a short walk to the picturesque Blue Lake and Valley Lake during your stay with us at the Lakes Resort Mount Gambier. If you're feeling energetic, you may want to walk the city centre.
17 Lake Terrace West, Mount Gambier
Entrance on Hay Drive, via Lake Terrace West
Telephone +61 8 8725 5755 Fax +61 8 8723 2710
email lakesresort@bigpond.com.au
Murray Nankivell Naracoorte
172 Smith Street Naracoorte
BENDIGO BANK

Mount Gambier & District Community Bank® Branch of Bendigo Bank
Address16 James Street
Mount Gambier SA 5290Services
ATM (pin changing and deposits)
Business Banker
Financial Planner
Agribusiness Manager
Operating hoursMon-Fri 9:00am-5:00pm
Sat 9:00am-12:00pmBSB:633-000Ph:(08) 8726 3200Fax:(08) 8726 3201
TRIDENT TYRE CENTRES

Trident, so much more than a tyre store
Trident Tyre Centres Mount Gambier, Portland and Naracoorte. Providing the best service, the best brands and the best equipment for your car, bike or 4×4.
Selling, fitting & ballancing Bridgestone, Dunlop, Avov & Metzeler motorcycle tyres Address: 12-16 Bay Rd, Mt Gambier SA 5290 Phone:(08) 8725 7799
SA MOTORCYCLES

Our Kawasaki dealership is South Australia's Number one Kawasaki Dealer. We deal in New Kawsaki's, Second hand motorcycles including brands such as Kawasaki, Honda, Yamaha, Suzuki, KTM, BMW, and Harley Davidson.
We Stock Motorcycles, ATV's, Utility Vehicles, Agricultural Bikes and Jetski's
Our Parts and Accessories team is by far the Best organised team you will find, we stock FMF and Leo Vince exhaust pipes, Shoei, Shark, Arai, HJC, Rjays and RXT Helmets. Unit Clothing, Loose Kid Industries, Ixon, Dainese, Alpinestars, Berik, Madif, Arlenness, Kawasaki Clothing, Motul Oils and Much Much more.
Our Service Team offers one the best service departments in Australia, With our service teams knowledge, we can figure out any mechanical problem.
If we don't have it in store – we'll order it in for you! We supply a wide range of parts worldwide
Gepps Cross Store – Phone 08 8359 0100
Shop 4, 580 Main north Road, Gepps Cross
Tailem Bend Store – Phone 08 8572 3672
110 Princes Hwy, Tailem Bend
SHANNONS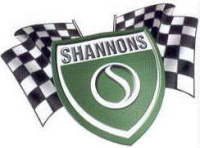 Your Bike. Your Club. Share your passion with Shannons.
Agreed value – Choice of repairer – Pay by the month premiums
Lifetime guarantee on repairs – Special low usage rates
Riding Gear cover – Multi vehicle discount
Call 13 46 46 for a quote
BAXTER HIRE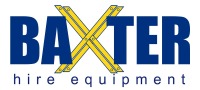 Your Equipment Hire specialists in the Limestone Coast
Baxter Hire are your equipment hire specialists servicing the the South East and Western Victoria. Baxter Hire has experienced and trained staff backed with years of knowledge to give you the advice you require.
Combine this with our competitive daily, weekly and weekend rates makes Baxter Hire your number one option for equipment hire and sales.
Baxter Hire Pty Ltd is a prominent business situated in Mount Gambier , serving local businesses and the community for over 40 years. Since its establishment in 1971, Baxter Hire has earned a reputation for its vast range of reliable equipment, well-maintained by its friendly and helpful staff.
Many local businesses depend on Baxter Hire to provide the tools and equipment they need for day-to-day operations. From this Baxter Hire has become an integral part of local businesses. Whether it's a large commercial or industrial building project, backyard project, job around the home, or business need, Baxter Hire can offer a wide range of equipment and advice to match.